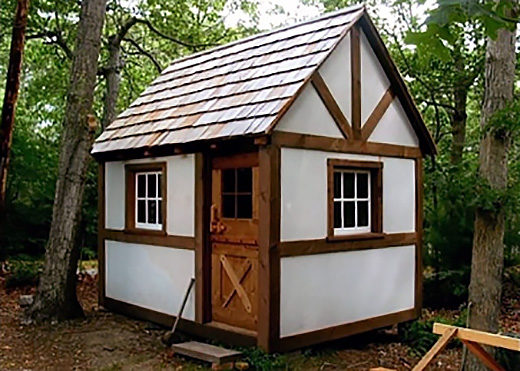 Designer: Stiles Designs
Size: 8′ x 11′
Price: $35.00
A conventional 2×4 framed, 8 ft. x 11 ft. Tudor style backyard building, suitable for use as a workshop, studio, garden shed, writer's retreat, exercise, yoga, or meditation space, pool house, you name it.
Your backyard building can be finished in a variety of styles to match or compliment other structures on the property; from rustic Tudor to sleek contemporary.
Twenty-five (25) pages of plans and instructions for conventional 2×4 framing are presented in a clear, easy-to-follow way for the do-it-yourselfer.