Designer: Stiles Designs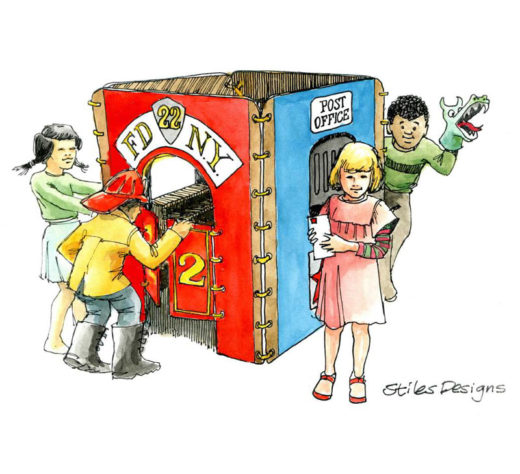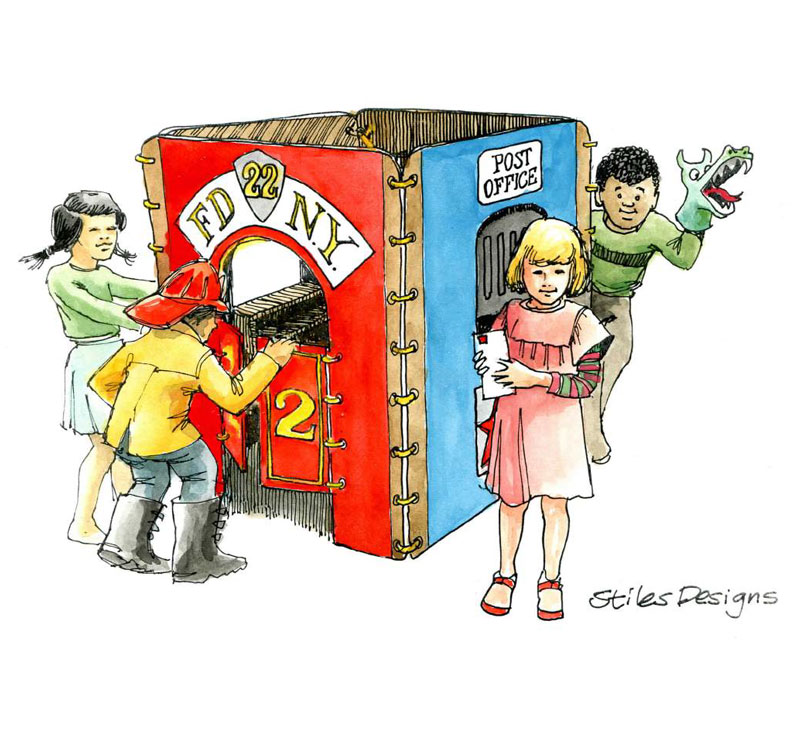 Size: 4′ x 4′
Price: $14.95
Instead of building a separate playhouse for each fantasy situation, try creating one with four different sides. Children can move from playing fireman, to shopkeeper, to magician or puppeteer, to mailman. As well as providing different situations for role-playing, the play cube enables children to exercise other skills, such as math and writing. In the "Store", kids can learn to add up the cost of groceries and make change; in the "Post Office" they can weigh packages. The "Theatre" set can be used for plays, puppet shows or magic acts, which inspire children to design hand puppets and write their own scripts.
This playhouse is a great way to keep kids busy inside during rainy or cold days. It is easy to assemble and a child can help rope together the pieces that form the cube, which will give her or him a sense of accomplishment. The rope corners provide a safety edge, and the simple design enables you to disassemble the play cube and store it flat when not in use. This unique playhouse appeals to children of many age groups.
Plans include 8 pages of detailed, illustrated instructions with a materials list.