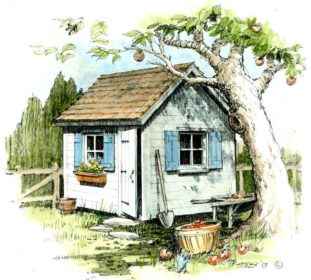 Designer: Stiles Designs, Inc.
Size: 9′ x 7′
Price: $19.95
This simple classic cottage makes a perfect child's playhouse, which can later be converted into a garden shed or even an artist's studio.
The plans include 13 pages of step-by-step illustrations, including a materials list, making it ideal for a DIY carpenter to build on weekends.