Decks, Deck Plans, Deck Building Materials, Patio Designs, Piers, Docks & Outdoor Projects

Bostitch Palm Nailer Kit
Palm nailers work great in tight spaces, like driving nails in joist hangers and metal framing connectors between deck joists
Porter-Cable Palm Nailer Kit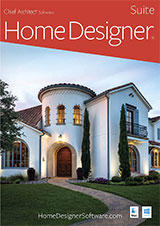 Chief Architect Home Designer Suite
Design and visualize your deck or patio. However, depending upon the size of your project, you might want to invest in Home Designer Architectural for better 3D features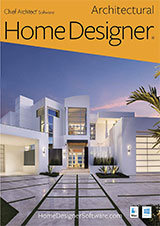 Chief Architect
Home Designer Architectural
Chief Architect Home Designer series offers scaled down versions of the professional level Chief Architect program.
More Home Design Software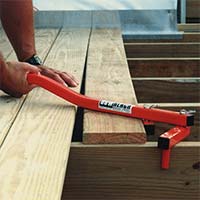 BoWrench Decking Tool
Straighten Warped Deck Boards
More hand & power tools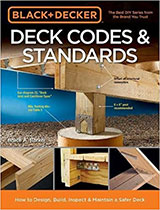 Black & Decker Deck Codes & Standards:
How to Design, Build, Inspect & Maintain a Safer Deck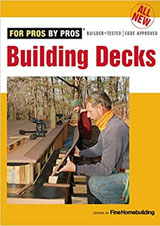 Building Decks
with Scott Schuttner
More How-To Videos...


DeckMate Deck Plank & Fastener Spacing Gauge
Many carpenters just use nails to space decking. Should you prefer spacing blocks, consider buying at least two or three


Heavy-duty Balcony Railing Panels


The Dock Manual:
Designing, Building, Maintaining


Deckscaping: Gardening and Landscaping on and Around Your Deck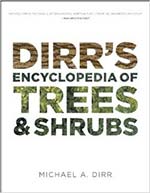 Dirr's Hardy Trees and Shrubs:
An Illustrated Encyclopedia
More landscaping books...


Roots, Shoots, Buckets & Boots:
Gardening Together With Children
Playhouses & Treehouses
Related Links
Deck Books
Outdoor Project Plans
Homebuilding Videos
Hardware & Fasteners
CAD Software & Demos
Building Codes & Permits
Over 11,000 House Plans
Barns, Sheds, Outbuildings
Fences & Gates
Gardens & Landscaping
Shopping Center
Wood Deck Construction and Maintenance - a list of selected publications from the Forest Products Laboratory (FPL) in Madison Wisconsin, which are available in Portable Document Format (PDF). Topics include Details For a Lasting Deck, Controlling Moisture in Deck Lumber, The Bark Side Up or Pith Side Up Debate, Finishes for Wood Decks, Cleaners and Restorers for Wood Decks and more. The information is not always easy to find... just type your keywords into the search box.
CCA - Chromated Copper Arsenate - information from the United States Environmental Protection Agency (EPA) Office of Pesticide Programs about CCA (a chemical wood preservative containing chromium, copper and arsenic) and its use as a wood preservative. Commonly used for decks, piers, posts and outdoor projects from about 1970 through the early years of the current decade, the EPA has classified CCA as a restricted use product, for use only by certified pesticide applicators.
Frequently Asked Questions about Wood Preservation - information from the USDA Forest Service, Forest Products Laboratory about various types of wood preservatives, including: Acid Copper Chromate (ACC); Alkaline Copper Quat (ACQ); Ammoniacal Copper Citrate (CC); Copper Azole (CBA-A and CA-B); Copper Dimethyldithiocarbamate (CDDC); Borate Preservatives
Changes in Pressure-Treated Wood for Residential Construction (PDF - Opens in a New Window) - a publication from the USDA Forest Service, Forest Products Laboratory addressing the availability of CCA-treated wood and alternative types of treatment.
Bigfoot Systems - funnel shaped polyethylene plastic footing forms that are used with standard concrete construction form tubes to pour concrete footings for all types of decks, post and beam barns, sheds, gazebos, and virtually any type of structure that can be supported by posts, poles, columns, piers, and/or grade beams. We were impressed with this product when we first discovered it at a local homebuilder show back in the late 90's and it has stood the test of time since then.
California Redwood Association - trade group that promotes the use of redwood lumber for all types of projects. Find a source for redwood lumber, learn about the various grades of redwood lumber and download free deck plans and blueprints for building a bench, picnic table, shade trellis, gazebo or deck.
Installing A Brick Walkway - "Step-By-Step" instructions for creating a brick paver walk, from Popular Mechanics magazine. If I remember correctly, this article used to have pictures to go along with the written explanation... It's not as easy to follow now, but still might be helpful.
And, if you are installing any type of sidewalk or walkway, be sure you read our Narrow Sidewalks Pet Peeve... B4UBuild;-)
W. H. Maze - When a lumber company in Peru, Illinois needed an alternative to the bright steel cut nails that were causing their cedar shingle roofs to fail, they bought a used nail machine and started making longer lasting nails from pure zinc strips. Today, the Maze Group, which consists of Maze Nails, Tremont Nail and Independent Nail, offers double hot-dipped zinc-coated nails for all types of exterior applications, stainless steel nails and screws, collated nails for pneumatic tools, masonry nails, flooring nails, post framing nails, log home spikes, pressure treated lumber nails, and other specialty nails.
TimberTech Limited - manufacturers of an extruded composition decking material manufactured from recycled wood and polymers, which passes the ADA slip resistant walking surface standards.
TREX - produced from approximately equal parts waste wood fiber and reclaimed plastic grocery bags and stretch film, this composition decking material is a dark brown color, which weathers to a driftwood gray when exposed to the sun's rays. In addition to product specific information, the TREX Web site contains a photo gallery featuring pictures of decks, docks, pool decks, railings, and fencing. There is also a fence estimator to help with calculating costs, a deck designer tool, and sample deck drawings and deck plans.
Vixen Hill - manufacturers of gazebos, garden houses, pavilions, porch systems and shutters. Their high quality modular garden structures are prefabricated from Western Red Cedar and they can be assembled by most "handy" homeowners. They also sell an interesting modular porch system, which includes posts and removable screen, glass, louvered or paneled wall sections.
Weber-Stephen Products Co. - manufacturers of Weber charcoal and gas grills. You might wonder how this site rates a spot on this page. Well, since a good grill is a required fixture on any respectable deck or patio, you should be sure to check grill dimensions before you build your deck. Besides describing their products in great detail, their Web site offers some excellent outdoor grilling recipes.
Check prices on the following grills:

And some excellent books:
Western Red Cedar Lumber Association - a Vancouver based non-profit trade association representing producers of Western Red Cedar lumber products in Washington, Oregon and British Columbia. Their site contains information about cedar products, deck design and construction, railing designs, staining and finishing cedar, fasteners and more.
Wolman® Wood Care Products - Dr. Karl Wolman invented a process for pressure treating lumber, which eventually became known as "Wolmanized®" lumber. In 1986, the company created a new business unit was formed, which developed various wood care products. Today, Wolman no longer manufactures chemicals for pressure treating lumber. The company has merged with Wm. Zinsser & Co. Inc., a subsidiary of RPM International Inc., which manufactures many types of specialty coatings under various names including Rust-Oleum, DAP, and Varathane.
[ links index ] [ outdoor project plans ] [ tools & hardware ]