Landscaping, Garden Design, Plant Selection & Gardening Information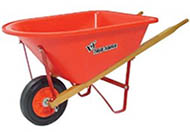 Real Tools For Kids Lil' Wheelbarrow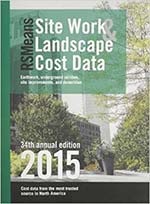 RSMeans Site Work & Landscape Cost Data 2015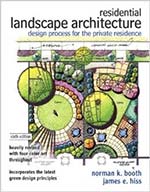 Residential Landscape Architecture: Design Process for the Private Residence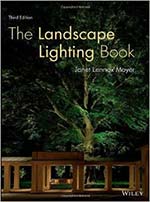 The Landscape Lighting Book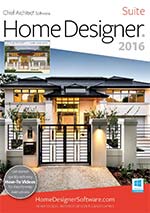 Chief Architect Home Designer Suite 2016 Software
Design and visualize your deck or patio. However, depending upon the size of your project, you might want to invest in Home Designer Architectural for better 3D features


Manual of Woody Landscape Plants:
Their Identification, Ornamental Characteristics, Culture, Propagation and Uses, by Michael A. Dirr, is simply the best plant reference book in print.
More landscape books...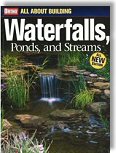 All About Building Waterfalls, Ponds, and Streams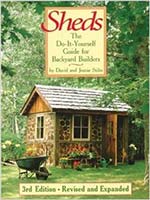 Sheds: The Do-It-Yourself Guide for Backyard Builders
More backyard project books...


Roots, Shoots, Buckets & Boots:
Gardening Together with Children


Fiskars 30-Gallon Kangaroo Container
Great for gardening and backyard BBQ
Fiskars 10-Gallon Kangaroo Container
Perfect for everyday gardening & weeding
More Related Books
Related Information
Matching the style of your house with the landscaping around it is a very important aspect of any residential construction project. Driveways, walkways (one of our Pet Peeves) and the plants and garden structures placed around your home should all blend with the exterior style of the building itself.
While landscaping work is generally done towards the end of most new home projects, failing to consider how the location and orientation of your new house or addition will impact the view from a particular room, or the amount of sun that will be available to heat your home in the winter, or how the prevailing winds might help cool your house in the summer, could prove to be a costly mistake — it's not easy to move a house after it is built because you can't see that beautiful sunset, which sold you on the property in the first place, from your new dining room window.
So, after you have decided on a new home plan, be sure to consider how best to situate the structure on your property, remember to include a reasonable landscape budget, and try your best not to spend that money on something else earlier in the construction process.
American Public Gardens Association (APGA) - Formerly the American Association of Botanical Gardens and Arboreta (AABGA), the APGA "serves and strengthens public gardens throughout North America by supporting and promoting their work, value and achievements in horticultural display, education, research and plant conservation."
American Hemerocallis Society - Daylilies (hemerocallis) have been around for a long time, but they have recently become very popular landscape plants. The AHS is a non-profit organization that is "organized exclusively for educational and scientific purposes, and especially to promote, encourage, and foster the development and improvement of the genus Hemerocallis and public interest therein." They represent daylily growers, hybridizers and gardening enthusiasts.
American Horticultural Society - founded in 1922, AHS is an "educational, non-profit, 501(c)(3) organization that recognizes and promotes excellence in American horticulture."
Royal Botanical Gardens - is located in Burlington, Ontario, Canada and covers 2,700 acres of ground. The RBG Web site contains information about the gardens, habitat restoration, rock gardens and horticultural therapy, among many other things.
U.S. Department of Agriculture - founded in 1862, by President Abraham Lincoln, to help farmers find good seed and information to grow their crops, the USDA has grown to include more than 20 separate agencies. Of interest to gardeners is the Agricultural Research Service, which publishes a wide range of plant information, including Agricultural Research Magazine. It is available in HTML or PDF format for online viewing and contains information on a wide range of current plant research and related topics. Other areas of interest include information about the network of Cooperative Extension Systems and the ARS Image Gallery
Fine Gardening - Published by Taunton Press, the online version of this popular magazine offers advice in all areas of gardening, landscaping, and landscape design.
Fiskars, Inc. - manufacturers of specialty scissors, pruning shears, loppers, trowels, cultivators, kneepads, folding saws, and many other gardening tools, tool organizers, and tool bags.
Check current prices by using the following links:
Pest Tracker - Public access to information derived from the National Agricultural Pest Information System (NAPIS), which contains pictures, specific characteristics, typical damage, and biological controls for various insect pests, pathogens, and weeds - at last count there are more than 1,100 on their list of pests.
How To Prune Trees - a publication by the USDA Forest Service, which explains why, how, and when to prune your trees.
Find pruning tools by using the following links:
Longwood Gardens - this botanical garden, located in Kennett Square, PA, is simply amazing. Besides acres and acres of plants, water gardens and greenhouses, they feature an incredible lighted fountain display, which includes fireworks set to music during a few dates in the summer months. If you ever have the opportunity to visit, do so!
Oakes Daylilies - has been in the daylily hybridizing field for many years. Their online store is a convenient way to purchase their plants and an excellent source of information about hundreds of different daylily varieties, including pictures of each variety.
Organic Gardening - was a magazine published for more than 70 years by Rodale Press, which was founded in 1942 by J.I. Rodale. In the spring of 2015, Organic Gardening was relaunched and rebranded as 'Rodale's Organic Life' with a goal of becoming "the new handbook for living naturally in the modern world." The focus of the new site has expanded to include food, home life and wellbeing, in addition to organic gardening.
Park Seed - another well known source of flower and vegetable seeds and seed starting supplies.
Royal Botanic Gardens, Kew - is located on the banks of the River Thames in south west London. There are several specialty conservatories, including the huge Victorian Palm House at Kew Gardens, built between 1844 and 1848, which is one of the most famous glasshouses in the world.
PLANTS Database - a catalog of native and naturalized plants found in the Unitied States. The database, which is being assembled by the US Department of Agriculture, Natural Resources Conservation Service, includes "names, checklists, automated tools, identification information, species abstracts, distributional data, crop information, plant symbols, plant growth data, plant materials information, plant links, references, and other plant information."
PlantFacts - A production of the Department of Horticulture and Crop Science at Ohio State University, this site contains links to a specialty plant search engine with over 260,000 pages of information, a database of high quality plant images (formerly called the Plant Dictionary), an illustrated glossary of common horticultural terms, a large FAQ section, and about 200 short how-to gardening and landscaping videos presented by gardening expert Tom McNutt.
TurfFiles - a production of the North Carolina Cooperative Extension Service and the North Carolina State University Turf Work Group, which provides "research-based information for professional turf managers, lawn and grounds care industries, academic users, and homeowners." There are publications about selecting lawn grasses for shade or sun, diseases and pathogens, insect management, weed control, soils and fertilizers.
Turfgrass Producers International - besides promoting "the advancement of the turfgrass sod professional" this organization offers consumer publications describing various grass types and characteristics, soil preparation tips, and a sod installation guide.
Vixen Hill - manufacturers of gazebos, garden houses, pavilions, porch systems and shutters. Their high quality modular garden structures are prefabricated from Western Red Cedar and they can be assembled by most handy homeowners. They also sell an interesting modular porch system, which includes posts and removable screen, glass, louvered or paneled wall sections.
Weed Science Society of America - information about weeds, herbicides, pictures of weeds, and a large list of links to educational institutions, cooperative extension services and related sites.
The American Hosta Society - lots of information about growing hostas; a shade tolerant, easy to grow, herbaceous perennial – we love them all most as much as the deer that snack on them in our backyard at night ;-)
The American Ivy Society - information about the genus Hedera helix, including pictures and descriptions of 42 different varieties, the last time we visited, divided into 8 categories based on leaf shape — variegated, bird's foot, fans, curlies, heart shapes, miniatures, ivy-ivies, adult forms, and oddities.
AmericanHort - a consolidation of the former American Nursery & Landscape Association and OFA—The Association of Horticultural Professionals, which was formed in 2014, with a stated goal of representing "the entire horticulture industry, including breeders, greenhouse and nursery growers, retailers, distributors, interior and exterior landscapers, florists, students, educators, researchers, manufacturers, and all of those who are part of the industry market chain. It is the leading national association for the industry, and our size and scope makes AmericanHort the largest association for garden retailers in the world."
National Gardening Association
[ back to links index ] [ shopping center ] [ landscaping books ]