Bird House Plans, Books, Information & Directions For Building Bird Houses

The Birdhouse Network - A science project of the Cornell Lab of Ornithology, in which people place birdhouses in their yard or neighborhood and monitor the cavity-nesting birds that use them. The site even has several Nest Box Cams showing the inside of an Eastern Bluebird box, a Wood Duck box, a Barn Swallow nest, a Barn Owl nest, and other bird nesting boxes.
National Audubon Society - Founded in 1905 and named after the renowned ornithologist and artist, John James Audubon, the NAS strives "to conserve and restore natural ecosystems, focusing on birds and other wildlife for the benefit of humanity and the earth's biological diversity."
Purple Martin Conservation Association - this organization is devoted to "the scientific study of Purple Martins (Progne subis), their biology, and habitat requirements." Offering information sheets about growing and drying gourds, attracting martins, standards for building Purple Martin houses, scout arrival and migration schedules, a discussion forum, and other useful tips and information for Purple Martin hobbyists.
Homes for Birds - Information about "attracting, feeding, and sheltering wild birds" from a US Fish & Wildlife Service pamphlet of the same name - courtesy of the Baltimore Bird Club.
Barn Owl Nestbox Plans - A list of materials, plans, and step-by-step instructions for building a Barn owl nesting box using 1 x 6 pine and 1/2 plywood. It is provided by Bird Studies Canada, a not-for-profit conservation organization "dedicated to advancing the understanding, appreciation and conservation of wild birds and their habitats, in Canada and elsewhere".
Bird's Nesting Box - Instructions for building a a nice looking "curved" wooden bird house from Amateur Woodworker Magazine.
Great Blue Heron Nest Platform - Instructions for building a nesting platform atop a 30 foot pole for this large water bird - courtesy of the Northern Prairie Wildlife Research Center.
Peterson Bluebird House - This angled style house is reported to be used more often by Eastern Bluebirds than the traditional rectangular design - courtesy of the Northern Prairie Wildlife Research Center.
Bluebird House Plans - Complete plans and instructions for building a traditional rectangular bluebird house - courtesy BYG Publishing, Inc.
Woodworking for Wildlife - The Eastern Bluebird is the state bird of Missouri. The Conservation Commission of Missouri has assembled plans for building Bluebird houses, a bird feeder, a squirrel den, a wren house, a screech owl nest box, wood duck boxes, martin houses, a chickadee box, barn owl nest box, and other homes that will help attract wildlife to your yard.
How To "Renovate" an Old Purple Martin House - The "traditional" purple martin house is getting a makeover. Apparently, recent research has shown that a pair of birds will produce more young per brood when nesting in a space that is about twice as large as the 6 x 6 inch space found in many of the older apartment style martin houses. Scroll down the page and under the "Related Information" heading look for a link to a PDF brochure entitled "Missouri's Purple Martins" that contains updated information about building - or remodeling an existing - purple martin house - courtesy of the Conservation Commission of Missouri.
Wood Duck Nesting Structures - Construction details and instructions for building a wood duck nesting box - courtesy of the Conservation Commission of Missouri.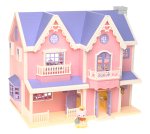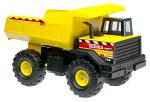 Dollhouse Kits, Toy Trucks, Playhouses, and a Great Tool Set for Kids

[ plan center index ] [ tools ] [ hardware ]