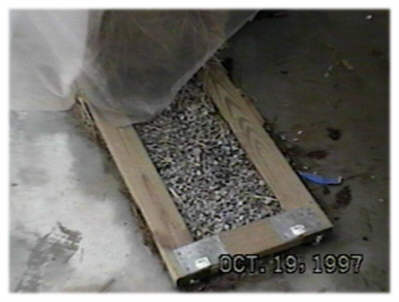 The straw bales are laid on a bed of stone so they will not retain moisture. The stone footing was dug below frost, (about 3 feet in PA) and drain tile was installed in the bottom of the trenches to be sure that any water that might find its way into the trench would be directed away. The pressure treated wood frame, helps to contain the stone and acts as a form for the concrete subfloor.
[ back ]
Copyright © 1998 & 2008 by B4UBUILD.COM
Web site design by GS Design, Inc.