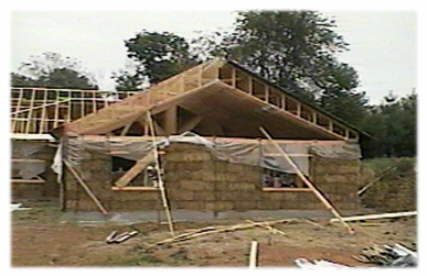 The rear elevation of the family room showing the vaulted ceiling created by the scissor style roof trusses. The two long wooden poles where used to brace the trusses to the ground while the trusses where being set. You can also see horizontal spacer braces and temporary diagonal bracing on the trusses to the left.
[ back ]
Copyright © 1998 & 2008 by B4UBUILD.COM
Web site design by GS Design, Inc.