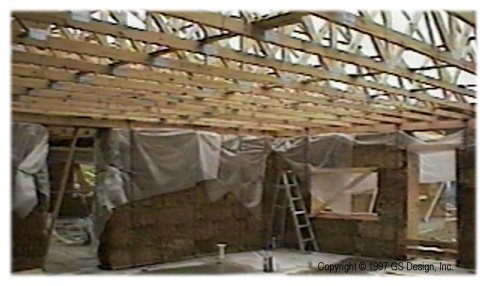 This wing of the house is where the bedrooms and bathrooms will be built. You can see how thick the walls are by looking in the door and window openings. The pre-fabricated roof trusses rest on the top plate assembly which is 18 inches wide so the weight of the roof is spread out very well over the width of the walls. While the straw bales of this house are designed to be load bearing, some straw houses are built post and beam style so the straw bales are used as in fill and do not actually hold the weight of the roof.
[ back ]
Copyright © 1998 & 2008 by B4UBUILD.COM
Web site design by GS Design, Inc.