House Plans, Barn Plans, Safe Rooms, Shed, Garage & Outbuilding Plans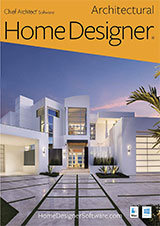 MAC or PC Version
Chief Architect Home Designer
Architectural 2019
More CAD & Home Design Software


Building a Multi-Use Barn:
For Garage, Animals, Workshop, Studio
More about barns, garages, sheds


Playhouse Plans & Plan Books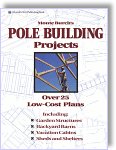 Monte Burch's Pole Building Projects: Over 25 Low-Cost Plans
More special construction books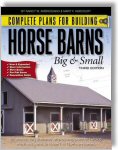 Complete Plans for Building
Horse Barns Big and Small
by Nancy W. Ambrosiano


Creating the Not So Big House:
Insights and Ideas for the New American Home by Sarah Susanka
More Design Books


Cabin Fever:
Rustic Style Comes Home
More Cabins & Log Homes


Sheds: The Do-It-Yourself Guide for Backyard Builders by David Stiles
More backyard project books...


Building Construction Illustrated
More Related Books
More Information
B4UBUILD.COM Plan Center - a collection of small house and project plans, including an A-frame home, a tiny guest/in-law/backyard office building, firewood storage shed, a tool shed, rustic log cabin, tree houses, playhouses, potting shed, a classic garden cottage, and more.
Tornado & Hurricane Safe Room Frequently Asked Questions - it is difficult and expensive to build a house that will survive the effects of high winds and flying debris. However, it is relatively easy and inexpensive to build one of these small reinforced rooms that have proven to be very effective tornado shelters. The Federal Emergency Management Agency is providing complete a 71 page PDF document titled "Taking Shelter from the Storm: Building a Safe Room for Your Home or Small Business", which includes specifications and construction plans for building a safe room inside your home or small business.
National Affordable Housing Network - an independent non-profit organization that works with local low-cost housing production groups, including Habitat for Humanity, in order to develop and implement resource-efficient design and construction. They currently offer 5 different low-cost, high performance, superinsulated house plans, which are designed for cold climates and 1 houseplan designed for hot climates - affordable housing with affordable energy costs.
Houseplans.com - this house plan Web site maintains a plan database containing more than 28,000 stock houseplans at last check. With a collection of plans ranging in size from small 700 square foot cottages and bungalows to large luxury estate homes over 11,000 square feet.
Popular Mechanics - this online version of the popular magazine has a lot of very good information including free, step-by-step project plans for building a 6 x 8-foot "Super Shed" that is expandable to 8 x 12-feet. I don't know how long this article will appear in the online archives, but as long as it does, you should be able to find it by typing "super shed" into the search box that appears on the home page.
Barn Plans - Dano has been building, remodeling, and restoring houses, barns, and out-buildings in California and Hawaii since 1970. His barns use engineered trusses and he offers blueprints for a Napa barn, a horse barn, a garage with a loft, and a two-story barn house.
Cabin Plans - Tech Art has assembled a plan collection of 18 small cabins ranging in size from 144 square feet to 720 square feet.
Stiles Designs - Jeanie and David Stiles have written 14 different "how-to" building project books. Their articles have been published in well-known magazines and newspapers, and they have appeared on several popular television programs. Their newest project is a Web site that features their books, as well as, plans for storage projects, children's furniture, garden projects and easy-to-build projects for kids.
Books by David and Jeanie Stiles:
Eli Townsend & Son, Inc. - a mail-order plan dealer offering garage plans, carriage shed plans, small salt box house plans, guest house plans, studio and home office plans in early American style.
Country Homes and Outbuildings - This site (formerly Barns, Sheds & Backbuildings) offers blueprints for barns, sheds, coach houses, and other backbuildings. It is being assembled by David Noffsinger, of Cabin Plans, and Don Berg, architect and author of several resource books about barns and outbuildings. Architects, designers & manufacturers of farm building and/or barn plans are welcome to submit their designs for possible inclusion on their site.
Source Books by Donald J. Berg, AIA: (Most of these books are out of print at the present time, but you might be able to find a used copy here)
Family Home Plans - Website for The Garlinghouse Company; their house, garage, deck, gazebo, playhouse and other project plans have been available for decades in lumber yards and building supply stores - long before there was an Internet.
[ back to links index ] [ back to plan center ] [ more plan books ]